The best-loved car in FIAT's history, the FIAT 500, celebrates its 60th birthday that honors its history and the iconic style and design that has made it famous across the world. While the FIAT 500 has evolved over time, the 500 has remained unmistakably Italian – sporting a stylish exterior design that draws you in. Sixty years and going strong, see what continues to make this fun-sized ride a thrill to drive.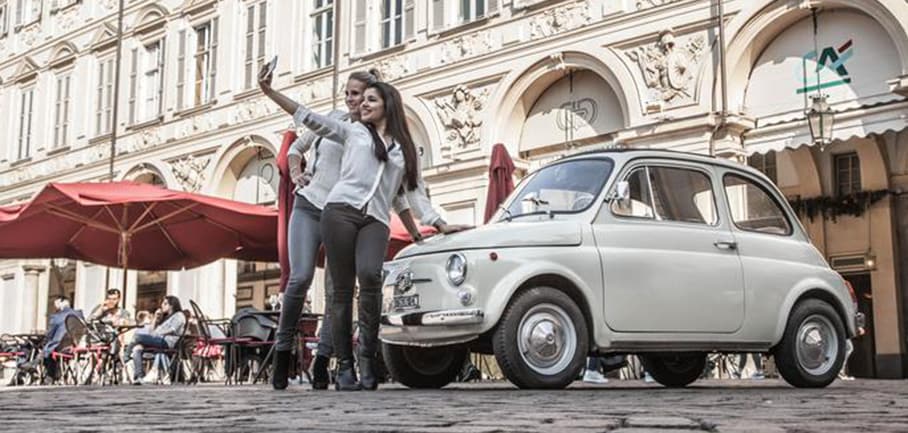 FIAT's "Great Little Car"
Created in 1965, the FIAT 500 was an instant success worldwide. Sporting a 500CC engine, this fun-sized automobile offered
18 horsepower
and gave it a top speed of 59 mph.
1968 FIAT 500 Finds Its Way Into The Museum of Modern Art in New York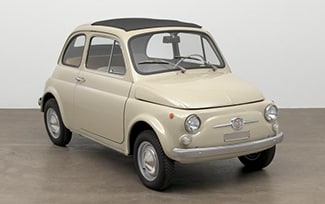 The most popular version of the 500—which was in production from 1965 through 1972—the Berlina exemplifies a clear expression of form following function, a logical and economical use of materials, and a belief that quality design should be enjoyed by all. A symbol of Italian creativity, which has always inspired artists and designers worldwide, the FIAT 500 is an icon of beauty and art.
An extraordinary tribute to the artistic and cultural value of the Italian style icon in the world, the Museum of Modern Art has acquired an original model of the FIAT 500F "Berlina," commonly referred to as the Cinquecento.
FIAT's "New Generation" 500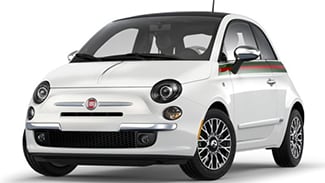 The new generation launched in 2007, the 500 remained as a cultural phenomenon on center stage, while never going out of fashion – appearing in a variety of original and cool interpretations, both hatchback and convertible models. The FIAT 500 also offered an array of extraordinarily successful special editions, such as:
FIAT 500 by Diesel
FIAT 500 Gucci
FIAT 500 Riva
FIAT 500 Cattiva
FIAT 500 1957 Edition
FIAT 500c GQ

Sensually designed for a good time—the FIAT 500 was created for those who believe the sky's the limit. From the open-aired F
IAT
500 to the small and wicked F
IAT
500 Abarth, the F
IAT
500 was created to thrill! So whether you choose the fuel-saving 1.4
L MultiAir 16-valve 4-cylinder engine that delivers an astonishing
EPA-estimated 38 mpg on the highway, or the massive heart of the 160 horsepower of the 1.4L MultiAir Turbo engine aided by twin intercoolers, in the FIAT 500 it's always a thrill to drive!
Nothing quite like it on the road, the modern day 2017 FIAT 500 is available in 3 trim levels:
2017 FIAT 500 Pop

2017 FIAT 500 Lounge

2017 FIAT 500 Abarth
Whether your commuting to New York City or maneuvering through rural roadways, the F
IAT
500 is luxurious,

surprisingly spacious and loaded with standard safety features to keep you safe along the way. Let Ramsey F
IAT
assist you in finding the right F
IAT
500 for you – Unmistakably Italian. Undeniably You.

View Our FIAT 500 Inventory