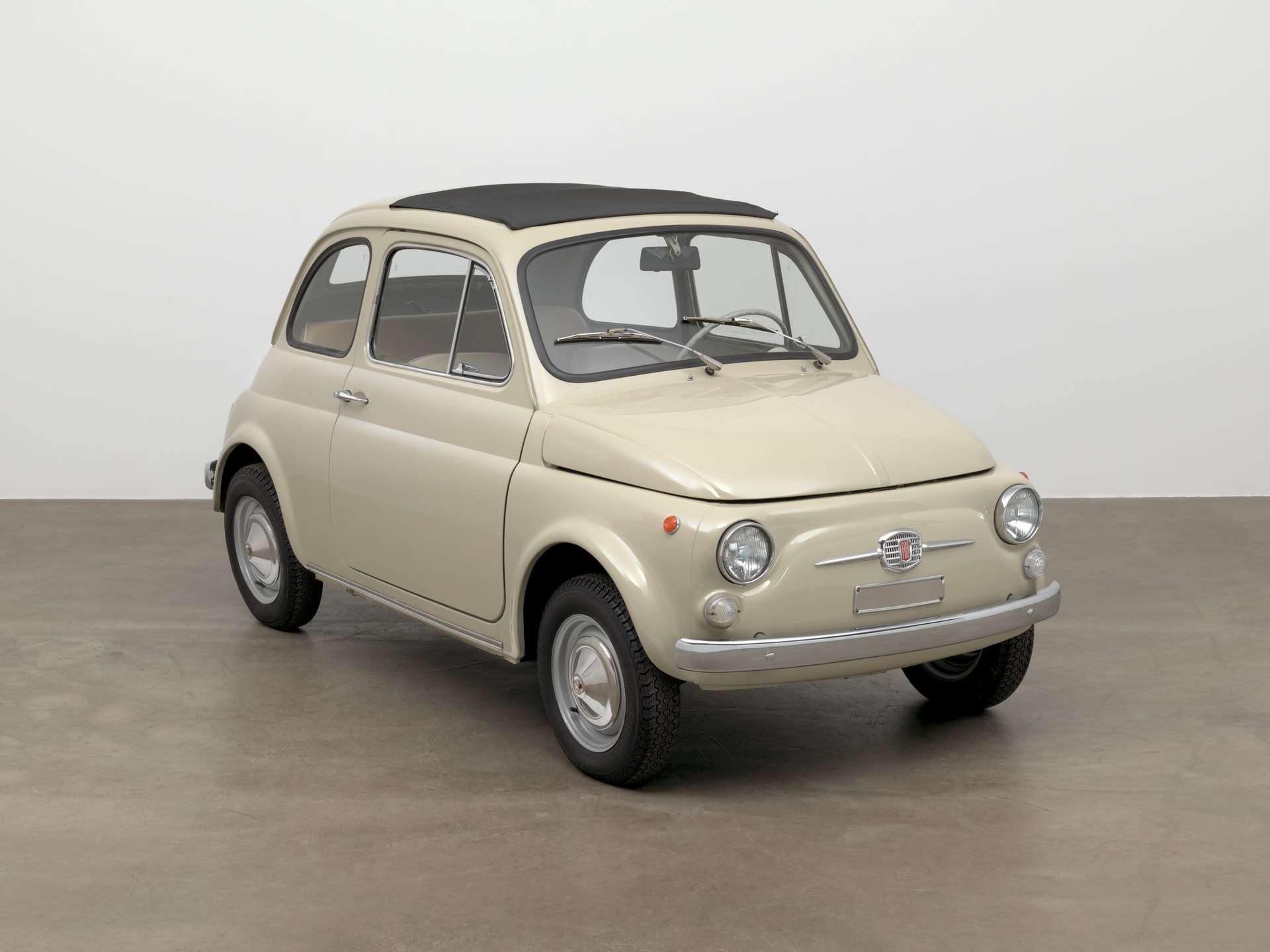 Last year, the Museum of Modern Art (MoMA) acquired a FIAT 500 F Series model because of its artistic & cultural value to Italian styling. This year, it's been announced that this FIAT 500 F Series will be on display at MoMA for the first time!
The FIAT 500 F Series will be a highlight of The Value of Good Design, which is an exhibition drawn from the Museum of Modern Art's industrial design collection. The iconic car will be on display from February 10 to May 27, 2019.
The Museum of Modern Art is located at 11 West 53rd Street in NYC, between 5th & 6th Avenue. This isn't too far of a distance from Ramsey FIAT and where most of our customers live in North New Jersey and Upstate NY. Whether you take the train into Manhattan for work or like to travel there for fun, you should definitely stop by MoMA and their The Value of Good Design exhibition.
This exhibition will feature objects including the following that explores the potential of design & design achievements from the past while raising questions about the meaning of good design today:
Domestic furnishings & appliances
Ceramics
Glass
Electronics
Sporting goods
Toys
Graphics
Being a part of an exhibition at the Museum of Modern Art is just the latest achievement of this Italian car's storied history.
A Brief History of the FIAT 500 F Series
The FIAT 500 was first introduced almost 70 years ago in 1949 as an inexpensive way for Italians to get motorized after the devastation World War II had on the country and entire continent. This iconic car is also known as the Cinquecento, which is Italian for 500.
In 1957, the Nuova 500 was designed and it's legendary Italian styling can still be seen in our current new FIAT inventory of new vehicles. This vehicle was always designed as a city car to maximize interior volume for up to 4 passengers while being able to navigate narrow Italian streets.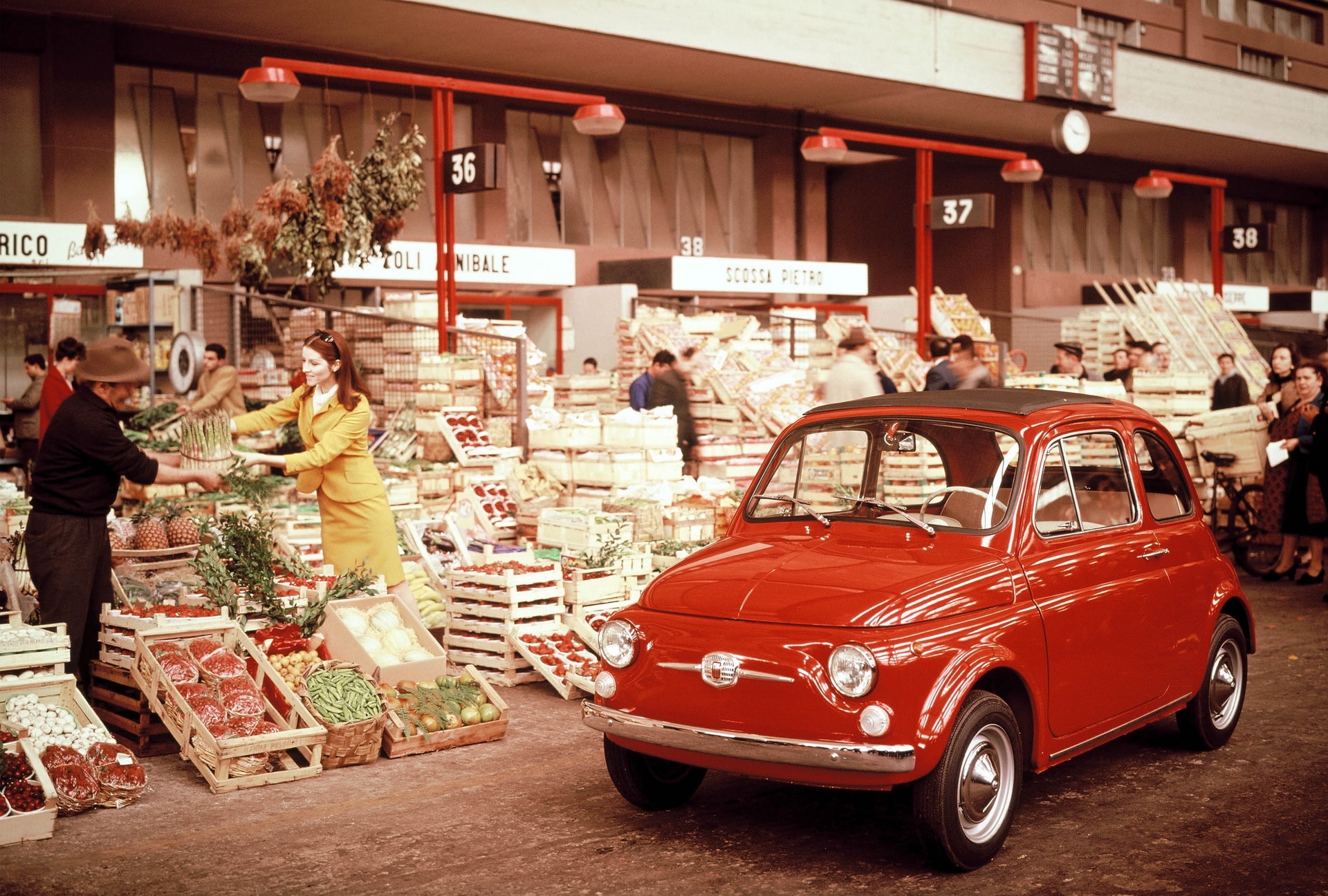 This model inspired many versions of the 500 including the Sport, D, F, L and R. As for the Fiat 500 F Series, it was produced from June 1965 to 1972 with an interior similar to the 1957 FIAT Nuova 500 and an 18-horsepower engine that could reach a speed of up to 59 mph. This may sound like nothing when driving around North New Jersey where speed limits are 65 mph in some areas, but the car was designed to be economical and not a racer.
In 1975, production of the FIAT 500 came to an end with more than 4 million models produced.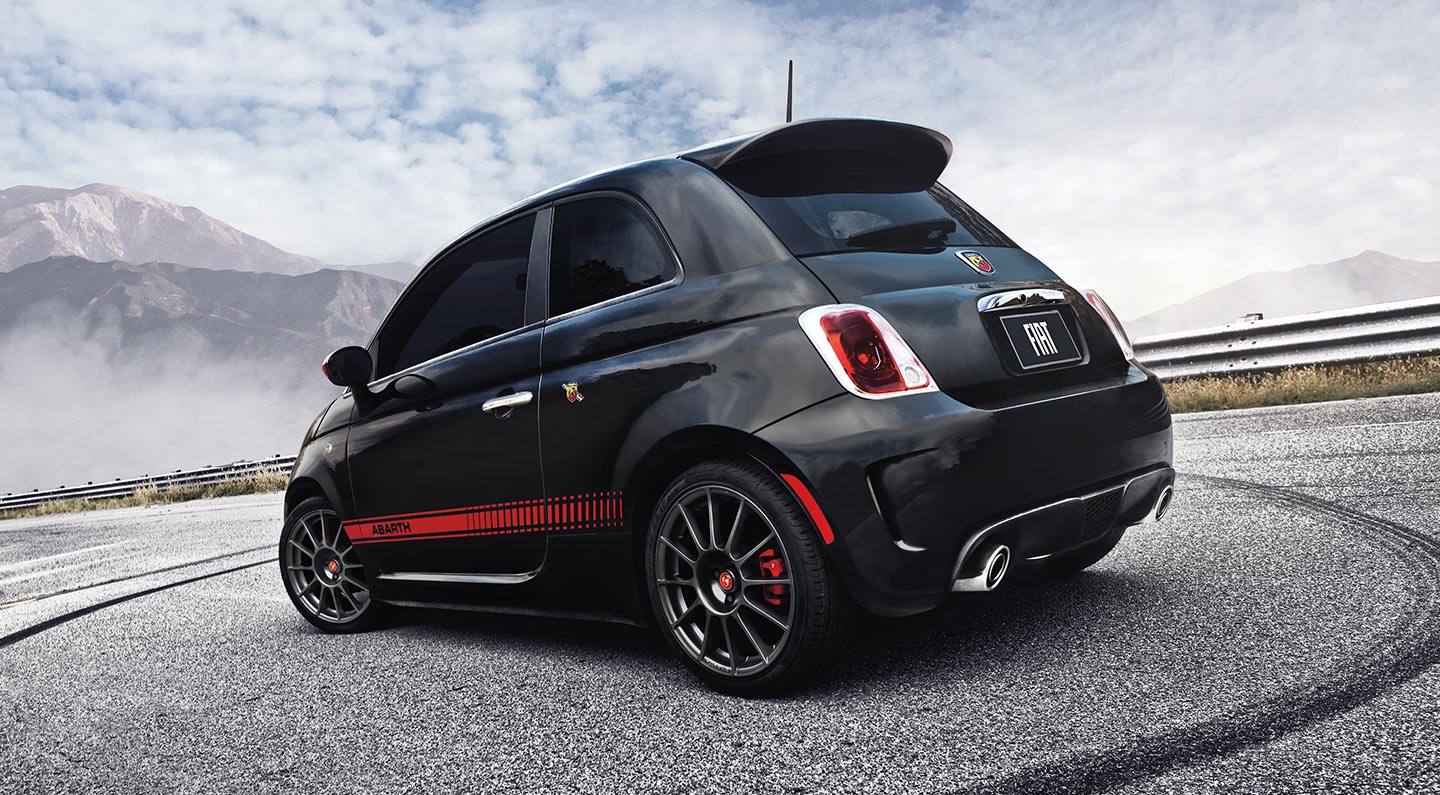 The FIAT 500 as we know it returned to the road in 2007, with the 500c convertible edition debuting in 2012. During that time, many special edition models were created to show off the unique Italian styling of this car including:
FIAT 500 Gucci Edition
FIAT 500 by Diesel
FIAT 500 Pink Ribbon Edition
FIAT 500c GQ Edition
In fact, the FIAT 500's acquisition by the Museum of Modern Art won an accolade at the 2017 Corporate Arts Award. Since its rebirth, this car has won many awards including:
Strategic Vision's Total Quality Impact award
JD Power's U.S. Vehicle Dependability Study & APEAL Study
KBB.com's 10 Coolest New Car Under $18,000 & Top 10 Back-to-School Car
IIHS Top Safety Pick
Travel + Leisure's Best Car Award
Men's Journal Gear of the Year
Consumer Guide Automotive's 10 Coolest Car Under $18,000 & Best Buy
Cannes Lions International Festival of Creativity "Lion" award
Polk Automotive Loyalty Award
Consumers Digest Best Buy
SEMA Hottest Sports Compact Car
SAMA Best Small Convertible of the Year