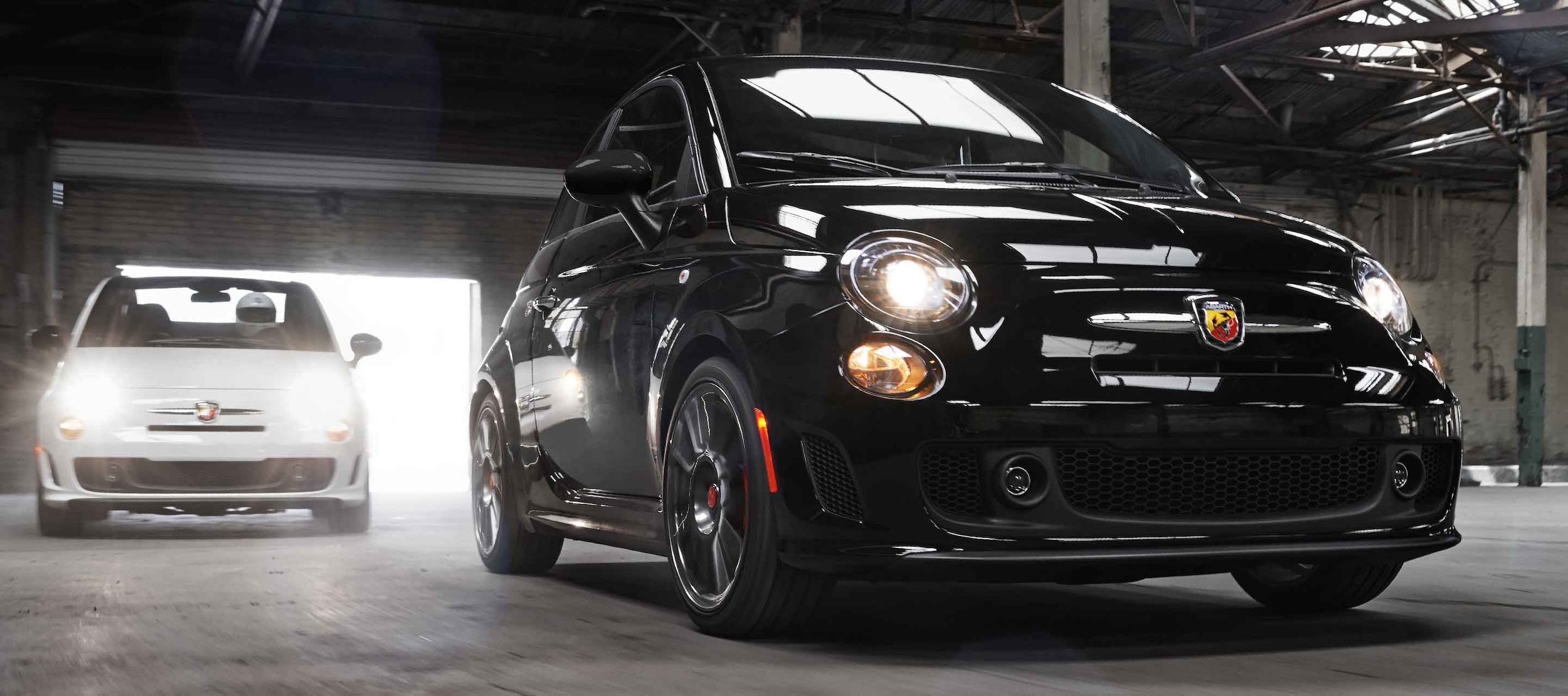 It was recently announced that the 2nd coming of the FIAT 500 and 1st coming of the FIAT 500c will be riding off into the sunset after 7 years of being on the roads of New Jersey. But you can still find either one of these models here at Ramsey FIAT, but we only have the ones here in stock!
The FIAT 500 is a 2-door minicar designed with fuel economy and an ideal size for urban driving in mind. The FIAT 500c is just like the 500 except the "c" stands for cabrio, which is short for cabriolet and refers to a convertible car with a power-folding hood.
Each model is packed with so many amazing features that made either vehicle your go-to car for daily commutes, running errands and taking road trips.
Automotive critics has also loved this minicar. Over the years, the FIAT 500 & 500c have won numerous prestigious accolades including:
Men's Journal Gear of the Year
Travel + Leisure Best Car
Kelley Blue Book Top 10 Coolest New Car Under $18,000 & Top 10 Back-to-School Car
IIHS Top Safety Pick
J.D. Power APEAL Study & U.S. Vehicle Dependability Study winner
SAMA Best Small Convertible of the Year
SEMA Hottest Sports Compact Car
MotorWeek Drivers' Choice Award
Consumer Guide Automotive Recommended Pick & Top 10 Coolest Car Under $18,000
Polk Loyalty Award
Consumer Digest Best Buy
Cannes Lions International Festival of Creativity Award
Strategic Vision Total Quality Impact Award
There's a lot of history and prestige behind these 2 iconic models that influenced our entire brand's design and driving philosophies, so much so that it actually got a spot in the Museum of Modern Art in New York City.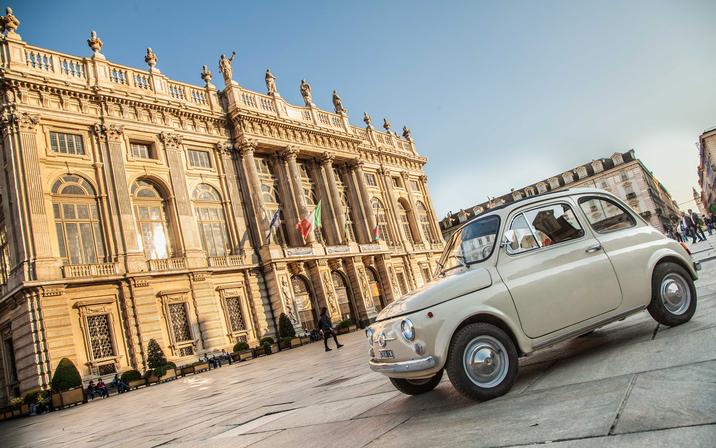 History of the FIAT 500 & 500c
The FIAT 500 was first created in Italy all the way back in 1957 and was called the Nuova 500 (or new 500) since it was a variant on a post-WWII economy car that was produced from 1949-1954 with the same name. It became an icon as almost 4 million units were produced in its first run that spanned nearly 20 years.
Once the final FIAT 500 drove off the production line in 1975, there were several variants including the 500 D, 500 F, 500 L & 500 R that all gave a different flavor of this iconic Italian car. On the 50th anniversary of this model, production of the 2007 FIAT 500 was announced and the design was inspired by the 2004 Fiat Trepiùno concept.
It didn't make its way to the United States until late 2010, where our brand reemerged for the first time in 26 years.
The next-generation 2012 FIAT 500 was revealed at the 2010 Los Angeles International Auto Show, with the 500c being unveiled in the spring of 2011. The 500 made impactful appearances at the Fiat Gallery in the SoHo district of NYC, 32nd Annual Detroit Jazz Festival and the 2011 American Music Awards.
The first commercial for this model, which can be viewed above, featured Jennifer Lopez driving around the streets of Manhattan & the Bronx. She also did one for the FIAT 500 by Gucci, the first special-edition model for this car.
For this generation, a few special-edition models were made to showcase a unique way for your vehicle to look & feel. Besides the FIAT 500 by Gucci, the other unique models made included:
FIAT 500 Pink Ribbon Edition
FIAT 500 Cattiva
FIAT 500c GQ Edition
FIAT 500 1957 Edition
FIAT 500 Ribelle
FIAT 500 Urbana Edition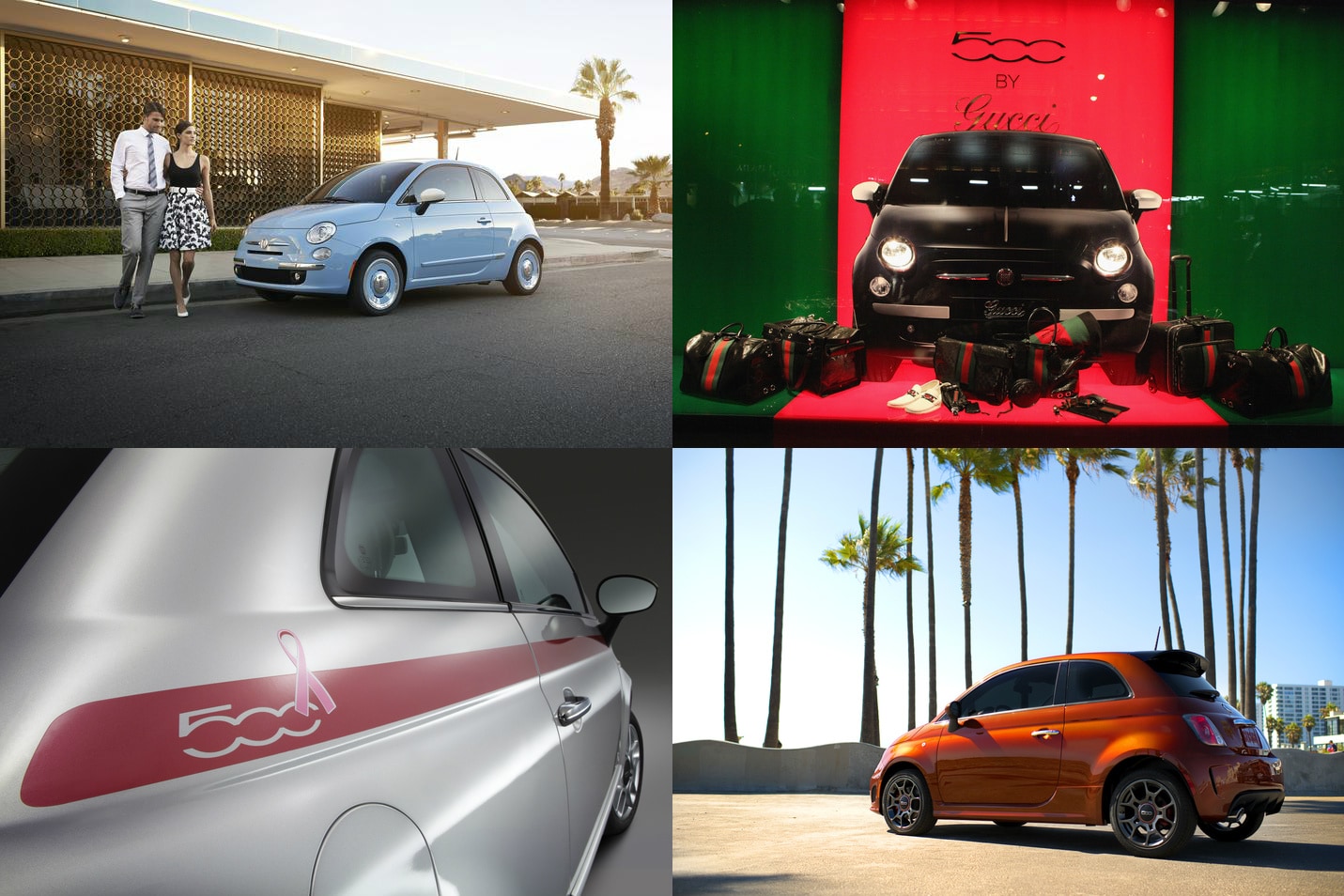 In terms of production models, the 2012 FIAT 500 came in the Pop, Sport & Lounge trims. The FIAT 500 Abarth also debuted in 2012 to give a higher-performance driving experience and the FIAT 500 Turbo debuted in 2013 to give a little more oomph under the hood.
Customers have enjoyed amenities like the Beats premium audio system, the ParkView rear backup camera and a sleek Italian design with a number of exterior & interior color & material combinations to personalize their ride. Even though no more new FIAT 500 or FIAT 500c models will be produced, you can still see the design influence of these models in our current lineup comprised of:
Contact the team here at Ramsey FIAT today if you want to still get behind the wheel of a FIAT 500 or FIAT 500c!